Never too early for spatula training for young cooks
One of the skills that will benefit a child throughout their life will be the ability to cook a quality meal for themselves and others. Giving them their own cooking tools, like a silicone spatula, is a perfect way to motivate them in the kitchen and to give parents or grandparents quality time with the child.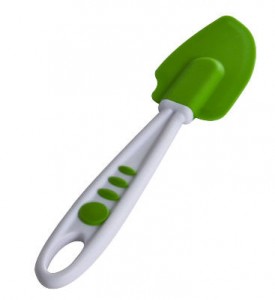 Curious Chef
makes a complete line of kitchen tools that will start your Mini-Chef training off on the right foot. We at Spatula Mart are very partial to the Curious Chef Silicone Mixing Spatula as one of the first training tools on the menu!
This small-scale silicone spatula is the perfect size and flexibility for small hands to mix a bowl of cookie dough or cupcake batter. Note: We have found that cooking sweets is a great motivation for young cooks. Once they get a taste of cooking, you can move them off to more healthy recipes..
The Curious product line also includes a Curious Chef Nylon Cookie Turner that will provide training for flipping cookies, pancakes and for learning other frying techniques. Of course, we suggest that proper supervision and instructions are needed when children are working with hot surfaces like cookie sheets and pancake griddles.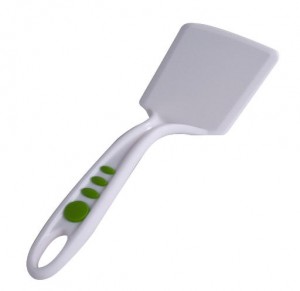 Silicone spatula benefits
Because of the heat-resistance of silicone and the fact that small cooks have very little experience, we recommend using silicone or nylon blades on the training spatulas.  Almost any silicone spatula will work for your training sessions, but you should consider handle length and the overall weight of the tool that you put in the small hands of a child.
Spatula Mart knows that raising and training the next generation of enthusiastic cooks and professional chefs starts early. The opportunity to participate in the joy of cooking is something that every generation can do right now, without spending a great deal of money. We encourage you to start a spatula training program in your family today.