A wooden spatula used in Mexico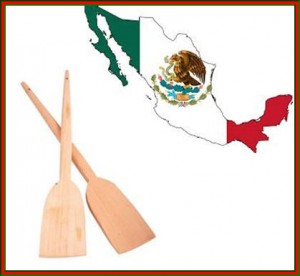 This wood flat paddle spatula is ideal for stirring up your next pot of Mexican soup or flipping the extra-large tortilla right off the grill. This wooden tool is more of a mixing spatula than a flipper.
The extra-long handle of this wooden spatula and spoon combo will ensure that you can stir in large pots without burning yourself with steam. This is a naturally colored paddle without any staining that ensure no chemicals enter your food. It has a smooth finish which will not splinter – it will last you for years!
Wooden Spatula Value
This impressive Pala De Madera / Wood Spatula Spoon Paddle is exclusively designed and produced to better meet the needs surrounding Mexican cooking. These wood spatulas are a great value so in the beginning you may not believe that an affordable priced spatula could be a quality kitchen tool. But this Pala De Madera is simply an exceptional value found in a low priced tool. You must try one of these spatulas to really see how many different ways that you can use it in your kitchen.